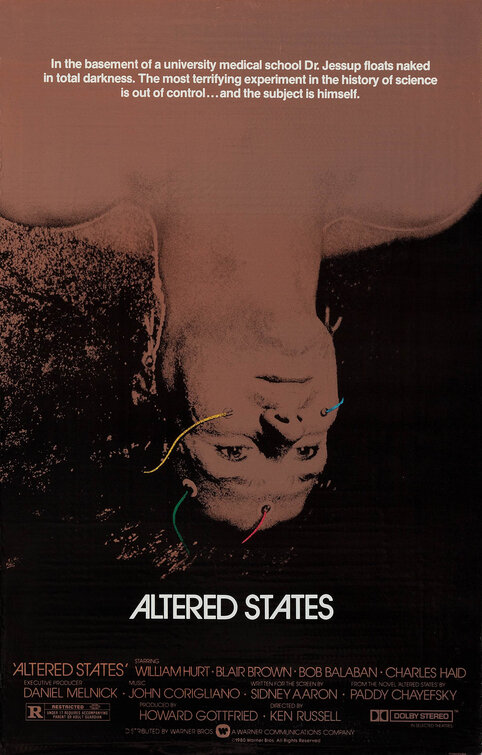 Altered States
is a science fiction film adaptation of a novel by the same name by playwright and screenwriter
Paddy Chayefsky
. It was the only novel that Chayefsky ever wrote, as well as his final film. Both the novel and the film are based on John C. Lilly's sensory deprivation research conducted in isolation tanks under the influence of psychoactive drugs like ketamine and LSD.
The film was directed by
Ken Russell
and starred William Hurt in his screen debut. It also starred Blair Brown (as Emily Jessup), Charles Haid and Bob Balaban. It additionally featured the film debut of Drew Barrymore. The film score was composed by classical composer John Corigliano (with Christopher Keene conducting) and was nominated for an Academy Award. The film also received an Oscar nomination for Sound, losing to The Empire Strikes Back.
Download links: 1 2 3 4 5 6 7 8